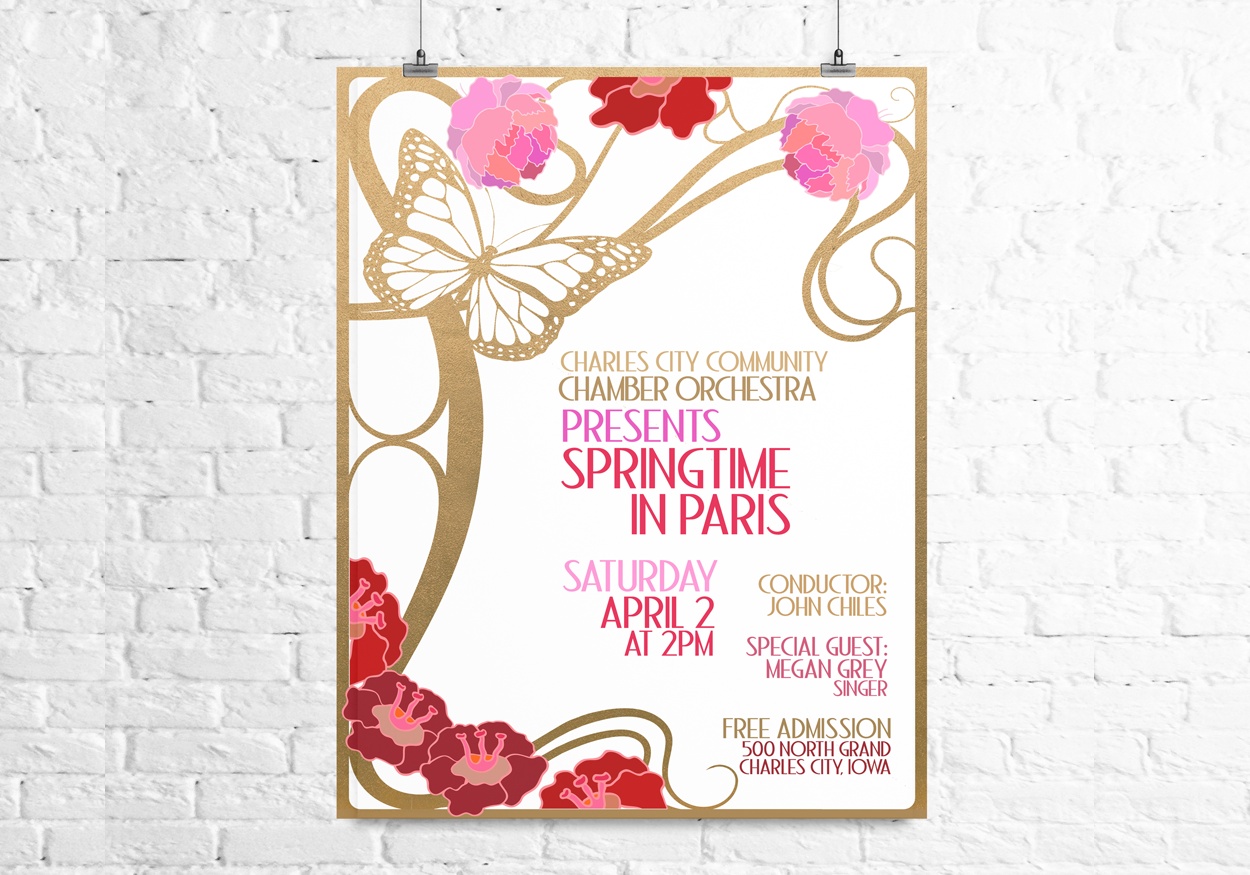 We were honored to be asked again to design a concert poster for the Charles City Community Chamber Orchestra. This poster composition was inspired by the music for the concert; composers such as Faure, Ravel, Bizet, and Chopin. Beautiful and passionate music.
It was fun to develop a design using elements of art nouveau which we rarely get to use in our designs. To stay with the branding we developed for this orchestra, we simplified the design and chose to not create the typically intricate and ornate textures that were common in that era.
Staying consistant with the other posters we designed, we opted to use the Art Deco inspired Bandoengsche for the font. Designed by the talented team at Studio Formika.
—-
If you haven't heard Gabriel Faure's Pavane, Opus 50 – you must listen to it. Put on some headphones, close your eyes and be transported to another place and time, yet somehow still familiar. It is joyful with a tinge of sadness, passionate yet delicate. It will touch your soul.